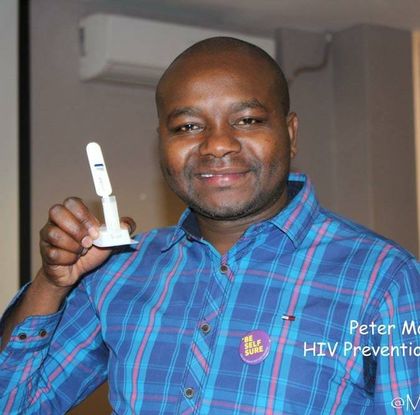 As the HIV/AIDS epidemic continues to hit more young people in various parts of the country, the Government has rolled out an HIV home testing kit.
The kit, which allows one to self-test in the convenience of their home, has 80 per cent rate of accuracy and targets sexually active, high-risk girls and young women aged 15 to 24.
Innumerable health studies have shown that many sexually-active individuals such as college and campus students were reluctant to visit HIV-testing clinics.
In a separate health study suggested that most of the people still do not know their HIV status. Not knowing one status is the major reason behind rampant spread of the virus among individuals. There are many factors that usually makes individuals fear visiting Voluntary Counselling and Testing (VCT) facilities such as fear of knowing one status, fear of being seen among others.
Thus, the previous launch of the kits by the National Aids and STI Control Program (NASCOP), and the Ministry of Health, will curb these alleged fears and help reduce transmission of HIV virus.
The kit is easy to use as you just swab the mouth for oral fluid samples, makes the results available immediately (for the blood test) or after 20 minutes. The kit also comes with step to step guide on how to use it.
Once an individual gets their results they can seek to maintain the status they are in when they test negative or rather seek medical treatment earlier at the health facility should they test positive.
The test is the best since it is highly sensitive and has an 80 per cent accuracy rate; that is why if you test positive, you will need a follow-up test enabling you to live a healthy life thereafter.
The oral HIV test kits are now available at every near by chemist and you can conveniently purchase it at pocket friendly fee and at test yourself at your convenient time as you aspire to enjoy your sexual health and live a stress free life.
– hivisasa.com